Home
Novels
Corpus Lupus
Hearts of Tomorrow
Lagrange
The First Book of Lapism
A Left-Handed Sword
Paranormal Dreams
Resisting Arrest
Roar, Vol. 2
Spur
Stick and Bones
Transmutation Now!
Wine Of Battle
No Glory Sought
No Oath Sworn
No Battle Fought
No Victory Won
David Birkenhead
Ship's Boy
Midshipman
Lieutenant
Commander
Captain
Commodore
Admiral
Freedom City
Freedom City
Manifest Destiny
Story Sites
Shifti
A place to read and post stories of transformation
Integral.org
A collection of mailing lists for stories
David, Long-Eared Space Pirate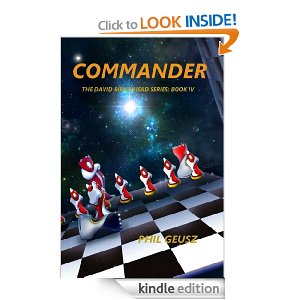 "We have not yet begun to fight!" John Paul Jones once declared not long before snatching victory from the jaws of defeat. But even the immortal Captain Jones might've flinched at the prospect of a months-long odyssey through the heart of Imperial space in command of a thin-skinned converted merchantman. In this fourth volume of the "David Birkenhead" series, the newly-promoted Commander Birkenhead is forced to zig when he should've zagged and finds himself in what any lesser officer might well consider a hopeless situation. Cut off from all contact with friendly forces, short on supplies and in command of a ship that most of the navy's brasshats consider a waste of resources, the Hero of Zombie Station must once again make do with what he has rather than what he might wish for.

This time, in so doing he will shake the Empire to the core.