Home
Novels
Corpus Lupus
Hearts of Tomorrow
Lagrange
The First Book of Lapism
A Left-Handed Sword
Paranormal Dreams
Resisting Arrest
Roar, Vol. 2
Spur
Stick and Bones
Transmutation Now!
Wine Of Battle
No Glory Sought
No Oath Sworn
No Battle Fought
No Victory Won
David Birkenhead
Ship's Boy
Midshipman
Lieutenant
Commander
Captain
Commodore
Admiral
Freedom City
Freedom City
Manifest Destiny
Story Sites
Shifti
A place to read and post stories of transformation
Integral.org
A collection of mailing lists for stories
The King Is Dead! Long Live the King!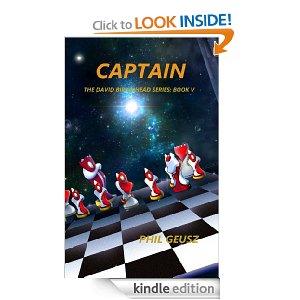 David Birkenhead never expected that his adopted brother James would have the throne handed to him on a silver platter. But even David, veteran of some of the most brutal and merciless battles ever fought, is shocked at the layers upon layers of intrigue and double-dealing that he finds upon his return to the capital world. Warfare, David has learned, is a despicable waste of lives and resources. Yet… Might politics be even worse?

James must be crowned, or all the progress that has recently been made towards a peaceful, just universe will be cast away and lost forever. In warfare, the ends can and quite often do justify the means. Can the same be said of politics?

And when it's all over and done, will David ever be able to look himself in the mirror again?