Home
Novels
Corpus Lupus
Hearts of Tomorrow
Lagrange
The First Book of Lapism
A Left-Handed Sword
Paranormal Dreams
Resisting Arrest
Roar, Vol. 2
Spur
Stick and Bones
Transmutation Now!
Wine Of Battle
No Glory Sought
No Oath Sworn
No Battle Fought
No Victory Won
David Birkenhead
Ship's Boy
Midshipman
Lieutenant
Commander
Captain
Commodore
Admiral
Freedom City
Freedom City
Manifest Destiny
Story Sites
Shifti
A place to read and post stories of transformation
Integral.org
A collection of mailing lists for stories
Down With the Empire!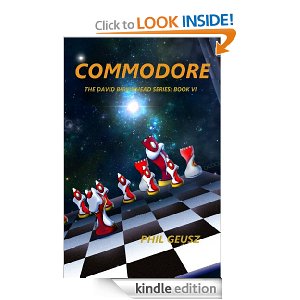 "War is cruelty," General William Tecumseh Sherman famously asserted. "There is no use trying to reform it. The crueler it is, the sooner it will be over."

David Birkenhead is not by nature a cruel Rabbit. Yet he's been assigned one of the most miserable missions an officer can ever receive—to bring two renegade Houses of Nobility back into the fold, by force if necessary. And he's in a terrible hurry as well; the Imperials are certain to strike again at any moment. Will David once again manage to make do with what he has instead of what he might wish for and somehow prevent a civil war and Royal catastrophe?

Even if he has to face the entire Imperial Fleet along the way?