Home
Novels
Corpus Lupus
Hearts of Tomorrow
Lagrange
The First Book of Lapism
A Left-Handed Sword
Paranormal Dreams
Resisting Arrest
Roar, Vol. 2
Spur
Stick and Bones
Transmutation Now!
Wine Of Battle
No Glory Sought
No Oath Sworn
No Battle Fought
No Victory Won
David Birkenhead
Ship's Boy
Midshipman
Lieutenant
Commander
Captain
Commodore
Admiral
Freedom City
Freedom City
Manifest Destiny
Story Sites
Shifti
A place to read and post stories of transformation
Integral.org
A collection of mailing lists for stories
A Former Slave's Triumph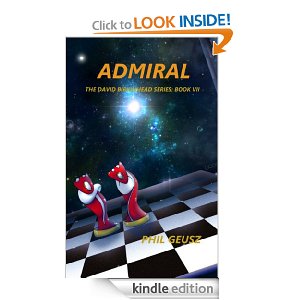 By now David Birkenhead has all but defeated the Boyen Emperor, whose strength is but a shadow of what it was before the Battle of Wilkes Prime. His fleet has been shattered and with it his dreams of conquest. Yet the Emperor and his court fight desperately on, and the price of invading Imperious Prime remains too terrible to contemplate. Is there another, less-bloody way of ending the war besides invasion? And if so…

…what will it cost David personally? Should anyone, anywhere be expected to pay such a price?