Home
Novels
Corpus Lupus
Hearts of Tomorrow
Lagrange
The First Book of Lapism
A Left-Handed Sword
Paranormal Dreams
Resisting Arrest
Roar, Vol. 2
Spur
Stick and Bones
Transmutation Now!
Wine Of Battle
No Glory Sought
No Oath Sworn
No Battle Fought
No Victory Won
David Birkenhead
Ship's Boy
Midshipman
Lieutenant
Commander
Captain
Commodore
Admiral
Freedom City
Freedom City
Manifest Destiny
Story Sites
Shifti
A place to read and post stories of transformation
Integral.org
A collection of mailing lists for stories
We'll Do This the Sleazy Way.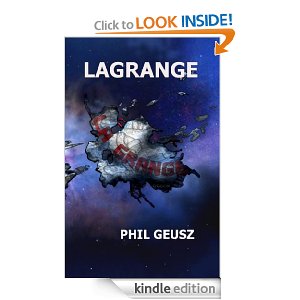 Nobody ever told Marvin Mackleschmidt that becoming an interplanetary pilot would be easy. It's even tougher, however, however, when you're a little bit chicken. The kind of chicken that wears feathers and clucks, that is. When disaster strikes Lagrange station, can Marvin overcome his genetic handicap and save the hundreds of passengers whose lives depend on him?