Home
Novels
Corpus Lupus
Hearts of Tomorrow
Lagrange
The First Book of Lapism
A Left-Handed Sword
Paranormal Dreams
Resisting Arrest
Roar, Vol. 2
Spur
Stick and Bones
Transmutation Now!
Wine Of Battle
No Glory Sought
No Oath Sworn
No Battle Fought
No Victory Won
David Birkenhead
Ship's Boy
Midshipman
Lieutenant
Commander
Captain
Commodore
Admiral
Freedom City
Freedom City
Manifest Destiny
Story Sites
Shifti
A place to read and post stories of transformation
Integral.org
A collection of mailing lists for stories
Retirement Can Be Hard.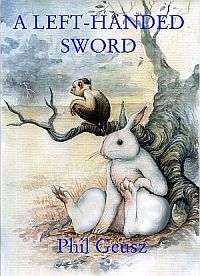 Some transformations are more obvious than others. But never more so than when it's forced. Tom Hill thought he had adjusted to living in a quarantine center and only dealing with other Lokis like himself, but a new arrival is forcing him to re-evaluate his choices. A writer who gave up writing when his hands became paws is about to meet the one thing he never thought he'd see again: A fan.