Home
Novels
Corpus Lupus
Hearts of Tomorrow
Lagrange
The First Book of Lapism
A Left-Handed Sword
Paranormal Dreams
Resisting Arrest
Roar, Vol. 2
Spur
Stick and Bones
Transmutation Now!
Wine Of Battle
No Glory Sought
No Oath Sworn
No Battle Fought
No Victory Won
David Birkenhead
Ship's Boy
Midshipman
Lieutenant
Commander
Captain
Commodore
Admiral
Freedom City
Freedom City
Manifest Destiny
Story Sites
Shifti
A place to read and post stories of transformation
Integral.org
A collection of mailing lists for stories
Some Soldiers Lose More Than Limbs.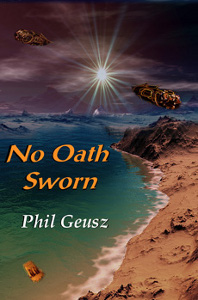 Tommy Longo was just fifteen when his brain was removed so that he could become a superfighter pilot; any older and it would've been too late. The separation was only meant to last a year or two, and he was supposed to remain a civilian. Instead he gets caught up in a surprise attack and is asked to help cover a major retreat, a thankless and difficult job for even the most seasoned veteran. Can a civilian boy find the inner strength to stand up to such a grueling task? And when it's done, will he have what it takes to fight an even dirtier war alongside the guerillas long after his high-tech fighter is gone?