Home
Novels
Corpus Lupus
Hearts of Tomorrow
Lagrange
The First Book of Lapism
A Left-Handed Sword
Paranormal Dreams
Resisting Arrest
Roar, Vol. 2
Spur
Stick and Bones
Transmutation Now!
Wine Of Battle
No Glory Sought
No Oath Sworn
No Battle Fought
No Victory Won
David Birkenhead
Ship's Boy
Midshipman
Lieutenant
Commander
Captain
Commodore
Admiral
Freedom City
Freedom City
Manifest Destiny
Story Sites
Shifti
A place to read and post stories of transformation
Integral.org
A collection of mailing lists for stories
At what price victory?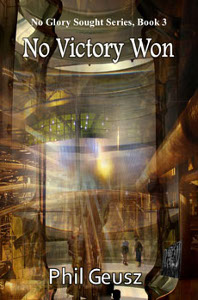 That's the question Commander Thomas Longo must confront as against all odds the tide turns against his Dracan foes and final victory begins to beckon in the distance. Yes, there's still plenty of hard fighting to be done as the Emperor holds out hoping for a miracle. The end of the tunnel, however, is definitely in sight. Paradoxically this makes things more difficult still for young Thomas, who now must also battle against those who'd pervert his victory into wealth and power for themselves. Which enemy will Thomas find deadlier? The Dracan Emperor? Or his own government?