Home
Novels
Corpus Lupus
Hearts of Tomorrow
Lagrange
The First Book of Lapism
A Left-Handed Sword
Paranormal Dreams
Resisting Arrest
Roar, Vol. 2
Spur
Stick and Bones
Transmutation Now!
Wine Of Battle
No Glory Sought
No Oath Sworn
No Battle Fought
No Victory Won
David Birkenhead
Ship's Boy
Midshipman
Lieutenant
Commander
Captain
Commodore
Admiral
Freedom City
Freedom City
Manifest Destiny
Story Sites
Shifti
A place to read and post stories of transformation
Integral.org
A collection of mailing lists for stories
What would it take to persuade you to be turned into a horse?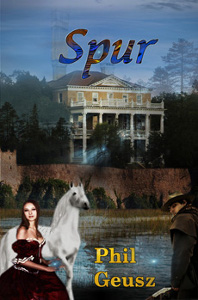 Merle Castison, perpetual ne'er-do-well, accepted a rich man's horse-curse for a mere ten thousand a month plus room, board and free shoeings. After all, he only expected the old gentleman to live a few more years. Then he'd transform back into a normal human and have a nice nest egg to retire on. It wasn't a bad life...

Until the old man died and the hooves-and-mane thing went right on as if nothing had happened. What went wrong? Merle must find out if he's not to spend the rest of his life on four legs. And if his quest for the answer leads him right into the middle of the most dangerous sorcerer's war ever fought, so be it!