Home
Novels
Corpus Lupus
Hearts of Tomorrow
Lagrange
The First Book of Lapism
A Left-Handed Sword
Paranormal Dreams
Resisting Arrest
Roar, Vol. 2
Spur
Stick and Bones
Transmutation Now!
Wine Of Battle
No Glory Sought
No Oath Sworn
No Battle Fought
No Victory Won
David Birkenhead
Ship's Boy
Midshipman
Lieutenant
Commander
Captain
Commodore
Admiral
Freedom City
Freedom City
Manifest Destiny
Story Sites
Shifti
A place to read and post stories of transformation
Integral.org
A collection of mailing lists for stories
The Voice In Your Head Says "Run".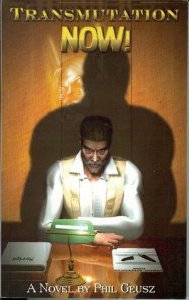 What exactly does it mean to be human, anyway? Jack Strafford, aging action-adventure star, is about to find out. He's taken on a new body to make a movie, but instead finds himself most reluctantly starring in a real-life action-adventure drama that challenges every basic assumption we humans have ever made about who and what we essentially are. Join Jack on his compelling and mind-bending journey as he becomes one of the very first humans ever to see the world through someone else's eyes; the eyes not of an ape-like predator who is master of all he surveys, but rather through the eyes of... Prey.